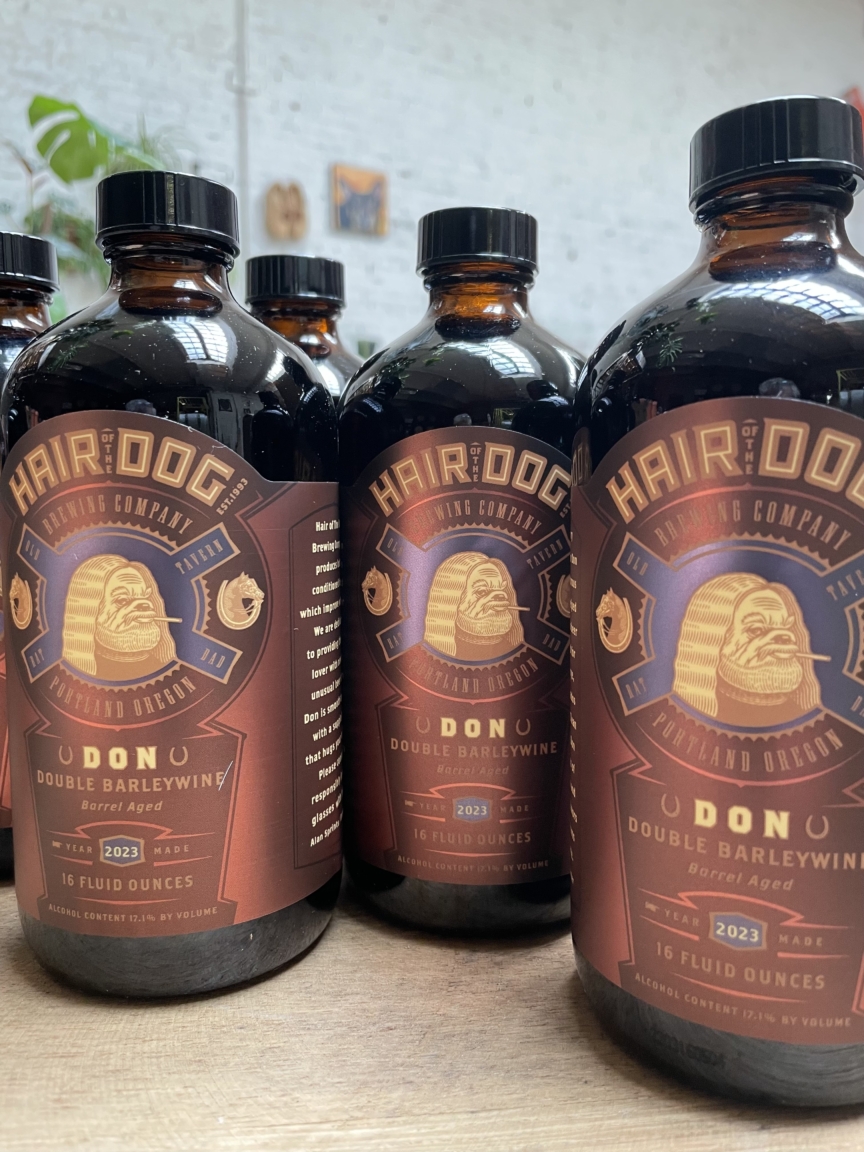 DON 2023
Double Barleywine aged over four years in rye, bourbon, port, calvados and maple barrels. 17.1% abv.
TASTING NOTES
This is a non carbonated beer. Clean and well balanced, Don has enticing aromas of black walnuts, coco and spices, followed by flavors of ripe cherries, plums and dark chocolate.  Definitely a sipper, made to expand the idea of beer.
16 oz. screw top bottle
This bottle will fit in a standard 12-bottle carrier. If you require shipping, please refer to shipping notes.
$35.00
397 in stock
<

Back to Bottle Shop